Upa Upa (The Fire Dance) - Large Art Prints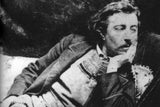 Paul Gauguin (1848 - 1903) was a French Post-Impressionist artist who was not well appreciated until after his death.

Gauguin is now recognized for his experimental use of color and synthetist style that were distinctly different from Impressionism.

He was an important figure in the Symbolist moment. His bold experimentation with color led directly to the Sythetist style of modern art. View Artist Collection
Rolled
Wrapped
Framed With Mat
---
Available Options In Large Art Prints
X-Large Large Canvas Print
36x28 inches
Rolled
XX-Large Large Canvas Print
46x36 inches
Rolled
Oversize Large Canvas Print
61x48 inches
Rolled



---
About Upa Upa (The Fire Dance)
The ?upa?upa (often written as upa upa) is a traditional dance from Tahiti. It was mentioned by European explorers, who described it as very indecent. It is not quite clear how similar the gestures at that time were with the now immensely popular t?m?r?. In both dances the performers form groups of pairs of a boy and a girl, dancing more or less in sexually oriented movements. In the sexually suggestive oil painting "Upa upa" ("The Fire Dance," 1894), the artist is outsider looking in: Gauguin portrays Tahitian dancers and lovers from a voyeuristic distance.
About the Large Art Prints
Upa Upa (The Fire Dance) by Paul Gauguin. Bring your artworks and prints to life with our extra large size products. Carefully printed on high quality materials these large size prints come with equal sized mat that adds a depth perspective (frames) or stretched on a white maple wooden frame (gallery wrap). Your product will be shipped within 4 days in "ready to frame" condition for canvas rolls and "ready to hang" condition for frames and wraps with pre-attached hanging wire and/or mounting points.
Other options for this artwork