Still Life with Horse's Head - Framed Prints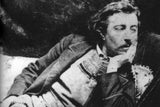 Paul Gauguin (1848 - 1903) was a French Post-Impressionist artist who was not well appreciated until after his death.

Gauguin is now recognized for his experimental use of color and synthetist style that were distinctly different from Impressionism.

He was an important figure in the Symbolist moment. His bold experimentation with color led directly to the Sythetist style of modern art. View Artist Collection
---
Available Options In Framed Prints
Small Framed Print
10x12 inches
Framed with Mat
Compact Framed Print
14x18 inches
Framed with Mat
Medium Framed Print
19x24 inches
Framed with Mat
Large Framed Print
24x30 inches
Framed with Mat
Not available for shipping



---
About Still Life with Horse's Head
From upper left to lower right, Gauguin's short, even strokes cover the entire canvas. At the time that he produced this painting, Seurat, Signac, and other young painters, a group who later were called the Neo-Impressionists, were beginning to experiment with a similar technique: brushwork that used small dots of colour. What makes this still life distinctive is not only the technique but also the individual motifs that Gauguin used. Decorating the wall in the background is a Japanese fan, decorated with an ukiyo-e picture. The doll on the left is also Oriental in style. The large head of a horse in the center is a reference to a Greek sculpture from the Parthenon, on display at the British Museum in London. Greek art and craft objects from Japan are symbolically juxtaposed.
About the Framed Prints
Still Life with Horse's Head by Paul Gauguin. Bring your print to life with three different frame colors. Each framed print comes with equal sized mat that adds a depth perspective to the entire image and a protective glass covering. Our frame prints are assembled, packaged, and shipped by our expert framing staff and shipped within 3 days in "ready to hang" condition with pre-attached mounting points.
Other options for this artwork