Aha Oe Feii (Are You Jealous) - Paul Gauguin - Framed Prints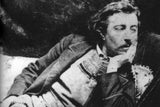 Paul Gauguin (1848 - 1903) was a French Post-Impressionist artist who was not well appreciated until after his death.

Gauguin is now recognized for his experimental use of color and synthetist style that were distinctly different from Impressionism.

He was an important figure in the Symbolist moment. His bold experimentation with color led directly to the Sythetist style of modern art. View Artist Collection
---
Available Options In Framed Prints
Small Framed Print
12x9 inches
Framed with Mat
Compact Framed Print
18x13 inches
Framed with Mat
Medium Framed Print
24x18 inches
Framed with Mat
Large Framed Print
30x22 inches
Framed with Mat
Not available for shipping



---
About Aha Oe Feii (Are You Jealous) Paul Gauguin
The nude figure is a tradition in Western art, and has been used to express ideals of male and female beauty and other human qualities. It was a central preoccupation of Ancient Greek art, and after a semi-dormant period in the Middle Ages returned to a central position in Western art with the Renaissance. Athletes, dancers, and warriors are depicted to express human energy and life, and nudes in various poses may express basic or complex emotions such as pathos.
About the Framed Prints
Aha Oe Feii (Are You Jealous) - Paul Gauguin by Paul Gauguin. Bring your print to life with three different frame colors. Each framed print comes with equal sized mat that adds a depth perspective to the entire image and a protective glass covering. Our frame prints are assembled, packaged, and shipped by our expert framing staff and shipped within 3 days in "ready to hang" condition with pre-attached mounting points.
Other options for this artwork